POSTS TAGGED 'SEGA'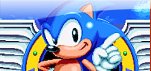 Sonic Mania Xbox One Review
I'm a bit fashionably late with this review, but better late than never, as the saying goes. It's fair to say Sonic has had a rough time in recent years,... [Read full story]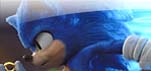 Sonic the Hedgehog 2020 Film Review
Sonic the Hedgehog saw his big film debut on the big screen on 14th Feb 2020, Valentine's Day, but how much love should you give this game-adaptation? ... [Read full story]
Sonic the Hedgehog Fall Guys Skin Drops
From today, players can buy a special edition Sonic the Hedgehog outfit. The design was shown off in a live stream on Oct 12th between Fall Guys and SEGA... [Read full story]
Sonic Adventure 3 teased?
Most likely not, but a post by the official Sonic the Hedgehog Twitter feed has got fans in a tizzy. On October 7th, Sonic the Hedgehog posted a tweet... [Read full story]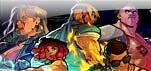 Streets of Rage 4 Xbox One Review
26 years is a long time, and that's how long fans of Streets of Rage have had to wait for the fourth game in the much cherished franchise. As the Streets... [Read full story]
Two Point Hospital coming to consoles early next year
Remember Theme Hospital? Well, the very charismatic Two Point Hospital is a spiritual successor to that game, and it's finally coming to PS4, Xbox One,... [Read full story]
E3 2019: Sonic and Mario head to Tokyo Olympics!
They are very well travelled mascots, and now the famous duo of Sonic and Mario are heading to the 2020 Tokyo Olympic Games. Sonic, Mario and their friends... [Read full story]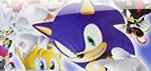 Sonic Rivals 2 PSP Review
Sonic Rivals 2 was released in 2007, and sees Sonic and his friends - or in this instance, rivals - return for more racing and mayhem. Gone this time... [Read full story]
Judgment release date announced
Yes, you'll be able to judge SEGA's Judgement from June 25th, when the game is released worldwide on PS4. Judgment comes from the SEGA development team... [Read full story]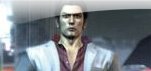 Yakuza Kiwami 2 new story trailer & demo
A new demo can now be downloaded of Yakuza Kiwami 2 on the PlayStation Store, allowing you to have a taste of what's to come before the games official... [Read full story]
Next Page »