POSTS TAGGED 'Sony'
PS5 UI Finally Revealed
Sony have released a new video that finally showcases what the PlayStation 5's User Interface will look like. The PS5 now uses "cards", not too dissimilar... [Read full story]
PS4 EXCLUSIVE A TALE OF PAPER RELEASE DATE & NEW TRAILER REVEALED
A Tale of Paper follows literal paper boy, Line, as he come to life and uses the art of origami to set out and fulfill his creators dreams in a game described... [Read full story]
PS5 Teardown video released
For most us Average Joe's, all we simply want is a console to play games and, seeing as next gen consoles expectations are high in terms of their speed... [Read full story]
PS5 prices & release dates finally revealed
After what seemed like a lengthy wait, Sony yesterday finally revealed the prices for the PlayStation 5, along with release dates. Revealed during their... [Read full story]
PS5 "Deep Dive" Specs Revealed
The Road to PS5 revealed a more in depth look at the PlayStation 5 and its inner workings. Lead System Architect, Mark Cerny, gave a lengthy, hour-long... [Read full story]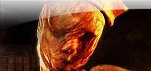 2 New Silent Hill Games in the Works?
An article released today by RelyOnHorror indicates that there are likely to be two new Silent Hill games, with one game to be helmed by SIE Japan Studios,... [Read full story]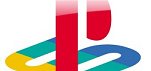 PlayStation Classic Games Line-up Announced
The full line-up of games for the PlayStation Classic has been announced, and will include: Battle Arena Toshinden Cool Boarders 2 Destruction Derby Final... [Read full story]
E3 2018: The Last of Us Part II gameplay reveal trailer
More gameplay of The Last if Us Part II was shown in a new trailer. The gameplay confirms Ellie as a playable character, and shows her armed with a bow,... [Read full story]
Sony 'scolded' for misleading Gran Turismo Sport Ad
The advert for Gran Turismo Sport aired in the UK last year, on October 23rd 2017, and featured gameplay showcasing a selection of tracks and cars, with... [Read full story]
PlayStation announce 30+ games for VR!
PlayStation have recently announced 30+ games due for release on the PSVR. Most people have been sceptical of the PSVR's potential, with there being a... [Read full story]
Next Page »