POSTS TAGGED 'Sonic the Hedgehog'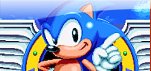 Sonic Mania Xbox One Review
I'm a bit fashionably late with this review, but better late than never, as the saying goes. It's fair to say Sonic has had a rough time in recent years,... [Read full story]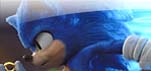 Sonic the Hedgehog 2020 Film Review
Sonic the Hedgehog saw his big film debut on the big screen on 14th Feb 2020, Valentine's Day, but how much love should you give this game-adaptation? ... [Read full story]
Balan Wonderland gets release date
Yuji Naka and Naoto Ohshima, both known for their work on Sonic the Hedgehog, have collaborated for the first time in 20 years to bring to fruition this... [Read full story]
Sonic the Hedgehog Fall Guys Skin Drops
From today, players can buy a special edition Sonic the Hedgehog outfit. The design was shown off in a live stream on Oct 12th between Fall Guys and SEGA... [Read full story]
Sonic Adventure 3 teased?
Most likely not, but a post by the official Sonic the Hedgehog Twitter feed has got fans in a tizzy. On October 7th, Sonic the Hedgehog posted a tweet... [Read full story]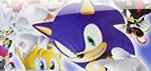 Sonic Rivals 2 PSP Review
Sonic Rivals 2 was released in 2007, and sees Sonic and his friends - or in this instance, rivals - return for more racing and mayhem. Gone this time... [Read full story]
Team Sonic Racing Delayed
It has been announced that Team Sonic Racing will not be releasing this November, and has been delayed until May 21st 2019. This is so the developers,... [Read full story]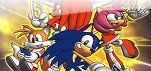 Sonic Shuffle Dreamcast Review
Mario Party was released to positive reviews back in 1998 and its focus on multiplayer fun and popularity, and subsequent success, meant that many developers... [Read full story]
E3 2018: Sonic Team Racing new trailer revealed, with Crush 40
Sega have revealed a new trailer for Team Sonic Racing. The trailer shows Sonic and friends battling it out on a variety of racecourses, with one seemingly... [Read full story]
New Sonic racing game revealed!
SEGA have revealed that Sumo Digital are working on a new Sonic racing game, titled Team Sonic Racing, due to be released this winter for PlayStation... [Read full story]
Next Page »