POSTS TAGGED 'Sonic Team'
Team Sonic Racing Delayed
It has been announced that Team Sonic Racing will not be releasing this November, and has been delayed until May 21st 2019. This is so the developers,... [Read full story]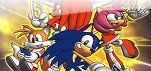 Sonic Shuffle Dreamcast Review
Mario Party was released to positive reviews back in 1998 and its focus on multiplayer fun and popularity, and subsequent success, meant that many developers... [Read full story]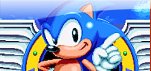 Sonic Mania Plus release date announced!
Available for pre-order now, Sonic Mania Plus will be released on 17th July 2018, for PlayStation 4, Xbox One and Nintendo Switch. Expanding on what has... [Read full story]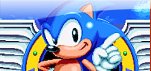 Sonic the Hedgehog teams with Puma!
Puma have announced they will be releasing limited edition trainers with a Sonic the Hedgehog theme. Whilst you may expect them to resemble Sonic's iconic... [Read full story]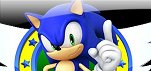 New Sonic Racing Game teased!
Along with the announcement of Sonic Mania Plus, a teaser trailer has also been revealed for a new Sonic racing game. The teaser shows snippets of a car,... [Read full story]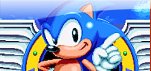 Sonic Mania Plus announced!
It has been announced on the official Sonic the Hedgehog page that there is extra content coming for Sonic Mania! Fans will be treated to a new Encore... [Read full story]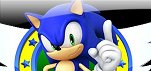 Yuji Naka joins Square Enix
Yuji Naka has announced via Twitter that he has joined Square Enix. His Twitter simply states that he joined the team this January, and that he aims "to... [Read full story]
Sonic Forces PS4 Review
A long time fan, I pretty much gave up on the Sonic franchise after Sonic Unleashed, those werehog sections too monotonous and the game as a whole a complete... [Read full story]
News: Sonic Forces finally gets release date
If there is anyone at all still waiting for Sonic Forces, you'll be happy to know that a release date has finally been announced! SEGA has announced Sonic... [Read full story]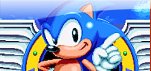 News: Sonic Mania may influence future Sonic titles
Speaking to Metro about the up-coming Sonic Forces and Sonic Mania, Sonic Team's Takashi Iizuka states that depending on the reaction to Sonic Mania, it... [Read full story]
Next Page »