POSTS TAGGED 'Resident Evil Series'
Resident Evil 7: Biohazard Xbox One Review
Resident Evil 7 is without a doubt the scariest Resident Evil game I have played in a long time, probably since I played the Gamecube REmake, and Amnesia.... [Read full story]
First two Resident Evil games to get rebooted movie adaptation
Deadline.com reported today that Resident Evil is set to further expand its franchise with the announcement of a new film based on the original two Resident... [Read full story]
Resident Evil 3 Remake is Official
It's been rumored for awhile and even leaked recently, but only now has the Resident Evil 3 remake been made official, courtesy of the latest episode of... [Read full story]
Resident Evil 2 Xbox One Review
For many who played games in the late 90s, Resident Evil 2 was a favourite candidate to get the remake treatment. The classic survival horror game is one... [Read full story]
E3 2018: Resident Evil 2 remake trailer inside, and reveals a surprisi...
Leon and Claire are making their return in the Resident Evil 2 remake, and it's coming sooner than you might think. January 25th of next year certainly... [Read full story]
Resident Evil 7 Collector's Edition revealed
When Resident Evil 7 goes on sale on January 24th for PS4, Xbox One and PC, Amazon and GAME will be selling a Collector's Edition of the game. This version... [Read full story]
News – New Resident Evil 7 'Lantern' Gameplay Traile...
Capcom have released a gameplay trailer for their upcoming Resident Evil 7. Revealed during its Gamescon coverage in Germany, it shows a young women, Mia,... [Read full story]
Resident Evil 7 Speculations
Upon viewing the trailer for Resident Evil 7, admittedly it did leave me foaming at the mouth and I couldn't wait to play the demo - has Capcom finally... [Read full story]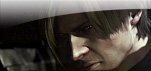 News – Resident Evil 7 revealed
Resident Evil 7 has finally been revealed and it has been confirmed that it will be fully PS VR compatible from beginning to end. The trailer shows that... [Read full story]
News – Umbrella Corps release slips into June
Resident Evil multiplayer shooter spin-off Umbrella Corps was set for a May release on PS4 and PC, but the game will now be released on June 21st. Let's... [Read full story]
Next Page »