POSTS TAGGED 'PlayStation'
Sony revealed 28 PS5 games in yesterday's video stream
Yes, Sony revealed a wealth of PS5 games in yesterday night's video presentation, which was a nice mixture of sequels as well as brand new games, including... [Read full story]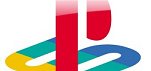 PlayStation Classic Games Line-up Announced
The full line-up of games for the PlayStation Classic has been announced, and will include: Battle Arena Toshinden Cool Boarders 2 Destruction Derby Final... [Read full story]
The Mage's Tale coming to PSVR
Already out for the Oculus Rift and Touch, The Mage's Tale has been confirmed for release on Vive on 23rd March 2018, with a PlayStation VR version coming... [Read full story]
PlayStation announce 30+ games for VR!
PlayStation have recently announced 30+ games due for release on the PSVR. Most people have been sceptical of the PSVR's potential, with there being a... [Read full story]
E3 2017: Horizon Zero Dawn DLC Announced
A new trailer for Horizon Zero Dawn showcases new DLC, an expansion called The Frozen Wilds and sees the return of Aloy, the protagonist of the main game.... [Read full story]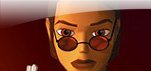 Tomb Raider II (1997) PlayStation Review
When the task of the development of a sequel is undertaken, it's often the case to make it bigger and better than the game that came before it, and this... [Read full story]
News – PlayStation TV receives UK price cut
If the price has deterred you from purchasing a PlayStation TV micro console, then you'll be glad to learn that it has now received a price cut here in... [Read full story]
Spyro the Dragon PlayStation Review
Before the likes of Ratchet & Clank and the Resistance series', developer Insomniac Games made their name with the Spyro the Dragon series on the original... [Read full story]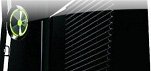 News – Next Xbox to arrive in 2012?
Edge are reporting that Microsoft's next Xbox could be launching as early as next year. A source has apparently revealed that Ubisoft Montreal are working... [Read full story]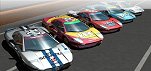 News – Ridge Racer Type 4 Coming to PSN
Many will be delighted with the news that Ridge Racer Type 4 is on its way to the PlayStation Network in March. The game is one of the best loved iterations... [Read full story]
Next Page »