POSTS TAGGED 'Playstation 3'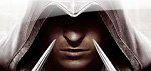 News – More Assassin's Creed: Brotherhood DLC on the Way
There's more DLC on the way for Assassin's Creed: Brotherhood and this time around it features both single player and multiplayer content. The Da Vinci... [Read full story]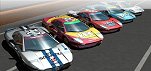 News – Ridge Racer Type 4 Coming to PSN
Many will be delighted with the news that Ridge Racer Type 4 is on its way to the PlayStation Network in March. The game is one of the best loved iterations... [Read full story]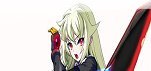 News – Arcana Heart 3 On its Way to Europe
Xbox 360 and PS3 Fighting game, Arcana Heart 3 is on its way to Europe and unlike the US, publisher Zen United has plans to release it boxed as opposed... [Read full story]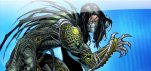 News – The Darkness 2 Announced
The Darkness 2 has long been rumoured to be in development and finally 2K Games has made it official. This time around it's developed by Digital Extremes... [Read full story]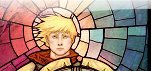 News – Dungeon Siege III Release Date Announced
Xbox 360 and PlayStation 3 RPG Dungeon Siege III is set to arrive on 27th May, Square Enix has announced. It's the first time that the series has made... [Read full story]
News – Sony planning online saving?
In firmware v3.6, Sony are apparently going to be adding in online saving, if reports are to believed. Exactly as the name suggests, Online Saving will... [Read full story]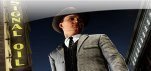 News – L.A. Noire Gets Release Date
Team Bondi's ambitious L.A. Noire is set to arrive 20th May, publisher Rockstar has confirmed. The game is notable for the fact that it features some of... [Read full story]
News – Sony announces PS3 2011 line-up
In terms of quality releases, this year could very well turn out to be the PS3's best so far. See what you think, by looking at the following list: Ar... [Read full story]
Sam & Max Season 3: The Devil's Playhouse Episode 5: The City T...
Publisher – Telltale Games – Developer – Telltale Games – Genre – Adventure – Players – 1 – Age Rating – 12+ – Other console/handheld... [Read full story]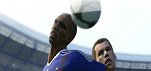 News – New Pro Evolution Soccer 2011 Footage
Will it be as good as FIFA this year? Konami would certainly like to think so with its new passing system, redone animations and physics, online Master... [Read full story]
« Previous Page
—
Next Page »