POSTS TAGGED 'hideo kojima'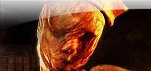 2 New Silent Hill Games in the Works?
An article released today by RelyOnHorror indicates that there are likely to be two new Silent Hill games, with one game to be helmed by SIE Japan Studios,... [Read full story]
Death Stranding Release Date Announced
The game that has had many players questioning what it is all about finally has a release date, complete with a new 8 and a half minute long trailer, though... [Read full story]
E3 2018: Death Stranding new trailer, still bizarre
A new trailer for Death Stranding once more leaves us with more questions than answers, but at least reveals a bit more about the world, some new characters... [Read full story]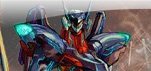 Zone of the Enders 2 remaster coming September!
A remastered version of Zone of the Enders 2, subtitled The 2nd Runner - Mars, will be coming to the PlayStation 4 on September 4th 2018. Zone of the... [Read full story]
New Death Stranding trailer is rather cryptic
Just like the very first trailer, Death Stranding's second trailer (which premiered at the Game Awards) doesn't really tell us much as to what to expect... [Read full story]
News – Death Stranding, new game by Hideo Kojima Revealed
Death Stranding is a new game by Hideo Kojima and stars The Walking Dead's Norman Reedus. A game that certainly looks intriguing, it shows Reedus's character... [Read full story]
News – Hideo Kojima to make game announcement this weekend?
Andriasan has translated a recent Twitter post from Konami's Hideo Kojima himself: "Typhoon 4. It looks like it won't have an effect on the weekend. Thank... [Read full story]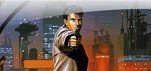 Snatcher Mega-CD Review
Snatcher is a cyberpunk adventure game that was released on several platforms and was written and directed by Hideo Kojima. Despite being unfortunately... [Read full story]