News – Trine 2 to be released on more formats than the original
Trine 2 will be released on the PS3's PlayStation Network, and Xbox 360's Xbox Live Arcade according to developer Frozenbyte, the game will also be released for the PC. The original game only appeared on the PS3 and PC and had three characters cooperating to get through the game, with offline cooperative also an option.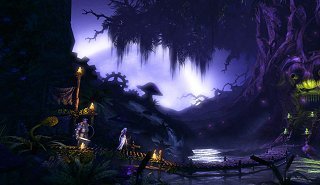 Trine 2 will feature both offline and, for the first time, online cooperative modes and will once again include the wizard, the rogue and the knight.
Trine 2 is due in the spring of 2011.