News – Super Mario's 25th anniversary is today!
Today is the 25th anniversary of Nintendo's Super Mario Bros. The game was released back in 1985 on the NES in Japan, and Mario is still going strong today.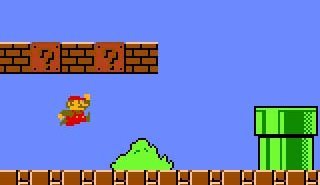 Of course, Super Mario Bros. was not the portly plumber's first gaming appearance, having appeared in 1981's Donkey Kong as Jumpman and then in 1983's Mario Bros. as, well, Mario. Indeed, the character himself is closer to the ripe old age of 30, which will definitely be another milestone worth celebrating.
Happy Birthday, Super Mario!