News – Spyro returning in new game
Activision have announced that the little purple dragon is returning in a innovative new game. But wait, in Skylanders: Spyro's Adventure this is apparently a new Spyro, perhaps that's one of the reasons he has lost some of his cuteness and looks meaner than he once did.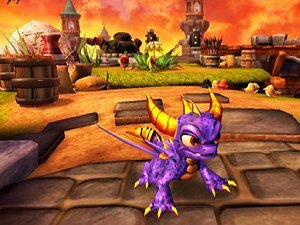 Spyro's Adventure is a cross media project, which has gaming and toys coming together. There will be more than 30 figures launched and when playing the game, it's possible to pop any of these figures into a plastic portal and they will then become playable characters within the game, each of which have their own traits to make use of. You can level up your characters, and your physical figure will cleverly remember that, even allowing you to transport your character into another player's game by taking the figure with you.
The game is set for release on multiple systems (none confirmed, though), with a starter pack containing the game, three figures, the plastic portal and trading cards being available to buy. Obviously, figures will also be available separately.
Source: USA Today