News – Shinobi confirmed for 3DS
The rumours were true, Shinobi is indeed making a comeback, this time on Nintendo's 3DS.
The game has been developed by Griptonite games, and SEGA are promising the classic side-scrolling gameplay of the series past, as well as StreetPass, and achievements and challenges for you to unlock.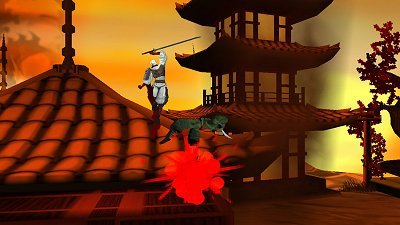 You take control of Jiro Musashi, leader of the Oboro Clan and father of the original's Joe Musashi. We're also promised a new combo system, in which you can swap between melee, ranged and acrobatic attacks, as well as some ninja magic.
"For years the fans have been asking for a new Shinobi," said Gary Knight, Senior Vice President of Marketing of SEGA West. "With Shinobi on Nintendo 3DS we are able to answer their prayers and bring this legendary series to the next level."
Shinobi is due for release in September. The first trailer can be viewed below: