News – Port Royale 3 announced
Kalypso Media has announced a third game in the Port Royale RTS series. The publisher hasn't revealed which consoles the game will be released for, only specifying "next generation consoles," which to some confusingly means this generation and not the next one, and a second quarter 2012 release certainly suggests that it will be arriving on the current generation as opposed to the next one.
Anyway, Port Royale 3 will have you embarking on an epic adventure. It's set in the Caribbean, and Spain, England, France and the Netherlands are fighting it out in the 17th century. You'll be able to take centre stage on this bloody stage as an adventurer or a trader.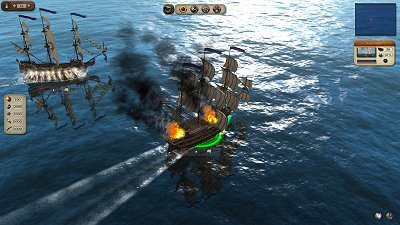 As an adventurer/pirate, you'll be raiding, involving yourself in piracy, bounty hunting, and plundering and conquering cities. Basically making a name of yourself, then. Opt for the trading route, and you'll become a virtual tycoon. You'll be setting up trade routes, building production facilities and bringing cites into fruition.
There will be a free-play mode (which allows you to combine all the adventuring, pirating and trading) and multiplayer options included. Also, real-world locations can be expected.
Port Royale 3 will be released in 2012.