News – Payday: The Heist announced by Sony
Sony have announced Payday: The Heist, a PSN FPS game which allows you to participate in heists as a career criminal.
Payday: The Heist, developer by Overkill Software, has you becoming a part of a spectacular crime spree, of which you'll have the company of three others with you, controlled by AI or human players. You'll be undertaking unsavoury things such as bank robberies, prisoner extractions and armored car hijackings through a total of six initial missions.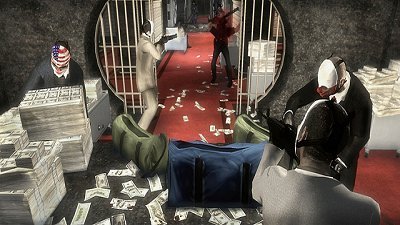 Apparently, you'll also be able to trade hostages in order for the return of a captured partner in crime, weapons can also be earned and upgraded, and you'll be able to play in whatever style you desire.
No release date or price revealed as of yet.
Source: IGN