News – GoldenEye 007: Reloaded announced
Last year's GoldenEye 007 on the Wii is now coming to Xbox 360 and PS3, publisher Activision has announced.
Under the new title of GoldenEye 007: Reloaded, this isn't just a mere port. The visuals have been spruced up and are now in full HD and running at 60fps, while the AI has apparently seen some enhancement. Developer Eurocom have also added in a brand new mode, which they're calling Mi6 Ops Missions. This mode sounds rather close to Call of Duty's Special Ops mode, which certainly is no bad thing, and has you taking part in Assault, Elimination, Stealth and Defence objectives.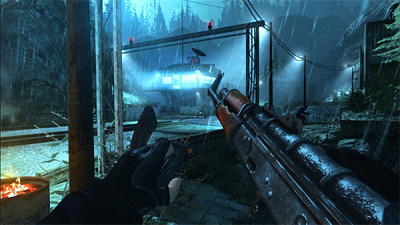 The PS3 version will also include Move support.
Multiplayer hasn't been left untouched either. The four player split screen options are said to be improved and online multiplayer can now be played by up to 16 players. There's more weapons, maps, modes and characters to play with.
GoldenEye 007: Reloaded is expected to be released on PS3 and Xbox 360 this Autumn.