News – GoldenEye 007 Classic Edition Announced
Activision has announced the GoldenEye 007 Classic Edition, which will feature the reimagined Wii remake of the N64 FPS classic bundled with a very attractive gold coloured Classic Controller Pro. No price for the bundle has been announced as of yet.
David Pokress, Head of Marketing for Licensed Properties, Activision Publishing talks us all through the various control options: "In addition to the Wii Remote and Nunchuk, GoldenEye will also support the Wii Zapper for "point and shoot" gamers, giving players several ways to experience GoldenEye on Wii," said .  "We also couldn't pass up the opportunity to pay homage to the golden gun with the gold Classic Controller Pro, which looks cool and also gives shooter fans a familiar control scheme to use as they blast their way through the game."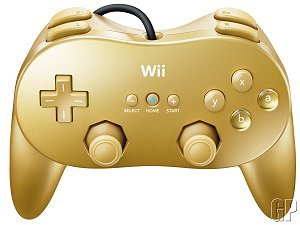 Activision's version of GoldenEye will also feature Daniel Craig as Bond as opposed to Pierce Brosnan, and will also have various multiplayer options. We'll all be seeing the world through Bond's eyes once again come November.