News – Dyad revealed
Believe it or not, but ][ is the name of an indie developer in Canada, and their first PSN game, Dyad, is said to be a mixture of racing, fighting, puzzle, and arcade shooters.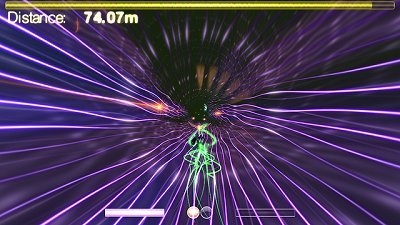 Apparently, instead of the normal brake and accelerate of a traditional racer, Dyad will have you interacting with your enemies in unique and varying ways in order to gain speed. The game has even been likened to meditation. Sounds and looks interesting.
No release was mentioned, although Dyad, which has been in development for around three years, is said to run at 60fps and in full 1080p.
Source: US PlayStation Blog