News – Dead Rising 2 Collectors Edition revealed
Capcom have announced a premium edition of Dead Rising 2 for Europe. What does it come with? Pictured below is a large bodied 12″ zombie with bloody clothes, complete with an interchangeable head and cone hat. There's also an additional disc with bonus content. The newly revealed box art of the game also looks very nice.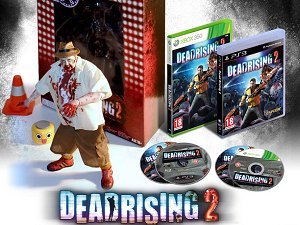 Dead Rising 2 is to be released on 1st October in PAL territories on Xbox 360 and PS3. I expect it will be cheesy, zombie killing fun.