LATEST ON CONSOLE OBSESSION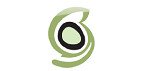 Best Web Hosting
SiteGround Web Hosting Review (2020) You will find various Web Hosting companies when you are thinking of building a website for your business or purely... [Read full story]
The Key to Keeping Focused During Competitive Gaming
Focusing whilst gaming can be an issue for anyone after they have been playing for a long period of time. If you are planning on gaming for a long session,... [Read full story]
Popular Esports Games and Tournaments
Esports has taken off in a big way, especially in the current climate. Sports betting is on hold for the present, and that's given Esports a push. Numerous... [Read full story]
What Could Half-Life: Alyx Mean for VR?
It's been more than 12 years since the last official entry in the Half-Life series, Half-Life 2: Episode 2, was released. With Half-Life: Alyx reaching... [Read full story]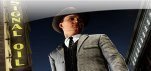 Noir Continues to Inspire Some of the Gaming Industry's Most Immersi...
The femme fatale. The gumshoe. The mystery and red herrings. The contrast between light and dark - all used as visual aesthetic and character metaphor.... [Read full story]
Demos are Making a Console Comeback in a Big Way
Demo discs were once a staple of the video game experience, but during the transition to online-focused consoles, developers stopped offering these discs... [Read full story]
Take a Gamble on PS4 Casino Games
For some, talking about casino games and PS4 in the same breath is a little strange. They're not really the type of games that are going to push the... [Read full story]
These are the best gaming deals of 2019 so far
Gaming is an expensive hobby, especially if you consider yourself a serious player. As well as the eye-watering and ever-rising cost of console titles,... [Read full story]
Could We Soon Be iGaming on the Xbox?
With the popularity of iGaming continually on the rise, one thing that might seem to hold it back would be running out of gaming platforms for it to take... [Read full story]
Some of the Best VR Games You Can Play Right Now
Virtual Reality gaming is still on the up and up, with many huge companies having entered the fray but releasing their own headsets. Now that major franchises... [Read full story]
Next Page »