Are Cloud Streaming Services Likely to Outgrow Traditional Games Consoles?
Throughout 2019, cloud-streaming services have expanded into the gaming sector. Following the successes of platforms such as Netflix and Spotify, the latest developments in the video game sector are seeking to drive the industry into a convenient future. Over the coming months, the Google Stadia and Project xCloud are set to become available, offering gamers a different method of enjoying the latest titles.
As a result, we're going to consider whether the modern-day service is likely to outgrow traditional consoles.
Convenient, Portable Gaming
In recent times, platform developers have attempted to increase portability through the introduction of remote play software. While both Microsoft and Steam have sought to offer flexible gaming experiences in the form of cross-platform streaming, the upcoming cloud services look to take the industry to new heights. As well as the ability be played on Macs and PCs, the Stadia, for example, also enables streaming on Google Chromecast-supported televisions, along with various smartphones and tablets.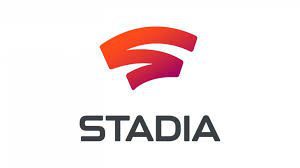 While cloud services are set to increase portability in the traditional console market, platforms such as PlayAmo have long offered a variety of remote possibilities. As the app is available on Android, Blackberry, iOS and Windows operating systems, while the website is also compatible across smartphone and tablet browsers, prospective gamers can have
lots of fun playing
titles such as Bonanza, Fruit Deluxe and Wolf Gold on a wide array of devices.
Money-Saving Experience
At present, most hard copies of video games cost, on average, around $59.99 on the latest generation of consoles. While this has been a constant price among new releases over the last few years, many feel that the industry is becoming too costly. With cloud streaming platforms, such as those mentioned above, users can enjoy the latest developments for a monthly subscription cost of approximately $9.99. Moreover, the services don't charge an additional fee for online gaming, meaning that prospective gamers can participate in multiplayer games without needing further subscriptions.
In addition to being more cost-effective for gamers, cloud gaming platforms also benefit developments from a financial standpoint. Along with data centers having the ability to cool, control and power the service, it also eradicates the cost of creating, distributing and marketing traditional console machines.
Drawbacks
Even though there are many benefits to cloud gaming, there appear to be some drawbacks which could affect performance. Although modern platforms require a steady internet connection to be able to play online games reliably, network efficiency on streaming platforms could impact single-player titles.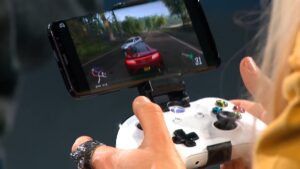 As outside factors can influence the strength of network connection, consistency is never always a guarantee. If your internet service drops during gameplay, then that could result in a mixture of problems, including a reduction in image quality. While cloud streaming doesn't require gamers to have the very best regarding console specifications, users are somewhat reliant upon having and maintaining consistent network speeds.
Promising Yet Unproven
There can be no doubts that cloud gaming services have the capabilities of driving the industry into a new market with its cost-effective convenience. However, with the development's success hinging on its ability to produce a growing games list that offers a network-friendly experience, the revolutionary future of the gaming sector remains promising, yet unproven.