LATEST ON CONSOLE OBSESSION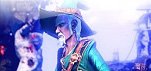 Trine 2: Complete Story PS4 Review
Trine 2: Complete Story combines both the original Trine 2 game and the Goblin Menace expansion; as a whole it does not really expand much on the first... [Read full story]
News – Assassin's Creed: Syndicate has free missions if yo...
By pre-ordering the upcoming Assassin's Creed: Syndicate, you'll receive two free missions with the game, both of which feature prominent historical figures,... [Read full story]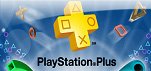 News – PlayStation Plus September content revealed
Ubisoft's physics based platformer Grow Home won Sony's first Vote to Play, which allowed PlayStation Plus Subscribers to vote for one of the PS4 games... [Read full story]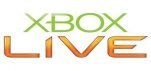 News – Games with gold next month offers tomb raiding and a pixe...
First up on the 1st of September in Microsoft's Games with Gold program, is The Deer God on Xbox One, an adventure game with old fashioned aesthetics.... [Read full story]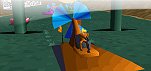 Big Red Racing DOS Review
Big Red Racing was what can only be described as an open world racing game; open world because you were not actually restricted to racing on the track. Read More →
News – Rainbow Six Siege delayed
Tactical shooter, Rainbow Six Siege was originally set for release on the 13th of October, but the game now won't arrive until the 1st of December. The... [Read full story]
News – I Am Bread rises soon on PS4
Strange concepts seem to be be Bossa Studios Bread and butter, literally in the case of the superbly named and delicously silly I am Bread, which is coming... [Read full story]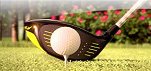 Rory McIlroy PGA Tour PS4 Review
Following the dip in form of Tiger Woods, EA have decided to part ways with one of the most successful golfers ever after a long and fruitful 15 year tie,... [Read full story]
News – Resident Evil 2 remake is no longer a dream
Resident Evil 2 is one of the best regarded iterations in Capcom's horror series and has also been one of the most requested remakes for years now. Capcom... [Read full story]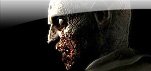 How Can the Zombie Story Evolve?
With so many zombie games around these days, it's hard not to feel rather fatigued about them now, especially the stories they tell, with the majority... [Read full story]
Next Page »