LATEST ON CONSOLE OBSESSION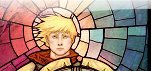 Dungeon Siege III Xbox 360 Review
Publisher – Square Enix – Developer – Obsidian Entertainment – Genre – Action – Players – 1-4 – Age Rating – 16+ – Other console/handheld... [Read full story]
News – Dead Block in July
Zombie games certainly don't seem to be going anywhere anytime soon, with another one due for release in July on Xbox 360 and PS3. Dead Block, developed... [Read full story]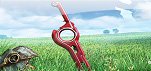 News – Xenoblade Chronicles bundle announced
Wii RPG Xenoblade Chronicles will be able to be purchased bundled with a red Classic Controller Pro, when it is released on 2nd September in Europe. The... [Read full story]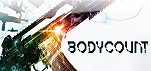 News – Bodycount release date revealed
FPS Bodycount (Xbox 360, PS3) has been given a September 2nd European release by publisher Codemasters. The game is said to be a spiritual successor to... [Read full story]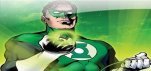 Green Lantern: Rise of the Manhunters Xbox 360 Review
Publisher – Warner Bros. Interactive – Developer – Double Helix Games – Genre – Action – Players – 1-2 – Age Rating – 12+ – Other console/handheld... [Read full story]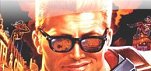 Duke Nukem Forever Xbox 360 Review
Publisher – 2K Games – Developer – 3D Realms/Gearbox Software – Genre – FPS – Players – 1-8 – Age Rating – 18+ – Other console/handheld... [Read full story]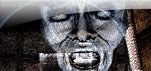 News – New Project Zero game for PS3?
TGBUS.com, an Asian gaming website, has seemingly revealed that a new Project Zero game is in development for the PS3. The series, known as Fatal Frame... [Read full story]
Kung Fu Panda 2 Xbox 360 Review
Publisher – THQ – Developer – Griptonite Games – Genre – Fighting – Players – 1 – Age Rating – 7+ – Other console/handheld formats... [Read full story]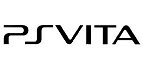 News – PlayStation Vita to be released in the UK in 2012?
CVG are reporting that the PlayStation Vita is going to miss out on a 2011 release here in the UK. Apparently, according to CVG's sources, Sony are looking... [Read full story]
News – Sony to announce PS3 price cut at Gamescom?
Sony are apparently set to announce a price cut for the PS3 at Gamescom in August. Trade insiders are suggesting a new £199.99 RRP, with some shops perhaps... [Read full story]
Next Page »