LATEST ON CONSOLE OBSESSION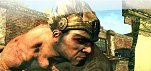 Enslaved: Odyssey to the West Xbox 360 Review
Publisher – Namco Bandai – Developer – Ninja Theory – Genre – Action Adventure – Players – 1 – Age Rating – 16+ – Other console/handheld... [Read full story]
News – Abe's Oddysee HD in development
Oddworld Inhabitants' Lorne Lanning has announced that Just Add Water (the Yorkshire-based development team behind the upcoming PSN remake of Stranger's... [Read full story]
News – Sony planning online saving?
In firmware v3.6, Sony are apparently going to be adding in online saving, if reports are to believed. Exactly as the name suggests, Online Saving will... [Read full story]
Kinect Adventures Xbox 360 Review
Publisher – Microsoft – Developer – Good Science Studio – Genre – Party – Players – 1-2 – Age Rating – 3+ – Other console/handheld... [Read full story]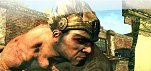 News – Could Enslaved actually be getting a sequel?
In delightful news, Namco Bandai's Marketing Director Lee Kirton has mentioned the possibility of a sequel to Enslaved: Odyssey to the West, one of 2010's... [Read full story]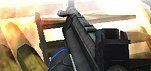 News – The Conduit 2 delayed until April
Wii owners looking forward to FPS, The Conduit 2, will have to wait an extra month now that the game has been delayed from March 22nd to April 22nd. Developer... [Read full story]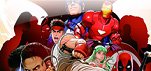 News – Sentinel and Hsien-Ko are the last two MVC3 characters to...
Finally, Capcom's reveal of all the Marvel vs. Capcom 3: Fate of Two Worlds characters has come to an end. The final two characters bring the roster up... [Read full story]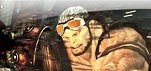 News – Anarchy Reigns Announced
PlatinumGames is developing their first online game. Anarchy Reigns is published by SEGA and will be released for Xbox 360 and PlayStation 3 in the autumn.... [Read full story]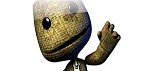 LittleBigPlanet 2 PS3 Review
Publisher – Sony Computer Entertainment Europe – Developer – Media Molecule – Genre – Platformer – Players – 1-4 – Age Rating – 3+ –... [Read full story]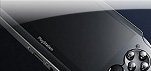 News – Sony reveal NGP handheld
As expected, Sony has announced the successor to the PSP. The handheld is currently going under the codename of NGP (which fittingly stands for Next Generation... [Read full story]
Next Page »