POSTS TAGGED 'Xbox'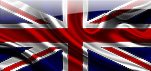 Rule Britannia, Britannia Rules The World
Every gamer has their own gaming DNA, but a person's general tastes often depend on where they've grown up. For example, if I was raised in Japan would... [Read full story]
News – New Xbox console announced
Currently going under the name of Project Scorpio, this is the successor to the Xbox One that is due to be released by the end of next year. Microsoft... [Read full story]
Retro Review – Sonic Heroes – GameCube
Sonic Heroes is the first Sonic the Hedgehog game to be released on multiple consoles and is set after the events of Sonic Adventure 2. The plot features... [Read full story]
News – Resident Evil Remastered announced
Resident Evil Remastered an enhanced version of the acclaimed GameCube Resident Evil remake is coming to PS4, PS3, Xbox One and Xbox 360 early next year,... [Read full story]
News – HD version of Cel Damage announced
Cel Damage was first released on the PS2, Xbox and GameCube back in 2002, and now the game is getting a HD re-release on PS4, PS4 and Vita. Cel Damage... [Read full story]
News – 10th anniversary Xbox 360 bundle on the way
On March 9th a new Xbox 360 bundle will be released in Europe to celebrate the original Xbox's 10th anniversary (has it really been that long?), well that's... [Read full story]
News – Next Xbox rumours
Rumours suggest that the next Xbox will make use of Blu-ray, that's according to a report on Kotaku. The site also suggests that the Xbox 360 successor... [Read full story]
News – Next Xbox to arrive in 2012?
Edge are reporting that Microsoft's next Xbox could be launching as early as next year. A source has apparently revealed that Ubisoft Montreal are working... [Read full story]
News – Xbox turns 10
Yesterday, Microsoft's first console, the Xbox, celebrated its 10th anniversary. The Xbox was first released in America on November 15th, and popularised... [Read full story]
News – Third Xbox console to be revealed at next year's E3...
It's looking likely that Microsoft are set to unveil their follow up to the Xbox 360 at next year's E3. Well, that's according to Videogamer, who was told... [Read full story]
Next Page »