POSTS TAGGED 'Sonic the Hedgehog'
Sonic Mania Plus release date announced!
Available for pre-order now, Sonic Mania Plus will be released on 17th July 2018, for PlayStation 4, Xbox One and Nintendo Switch. Expanding on what has... [Read full story]
Sonic the Hedgehog teams with Puma!
Puma have announced they will be releasing limited edition trainers with a Sonic the Hedgehog theme. Whilst you may expect them to resemble Sonic's iconic... [Read full story]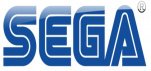 SEGA Mega Drive Classics announced!
SEGA have recently announced a new compilation title featuring a plethora of classic SEGA games. SEGA are no strangers to releasing compilations, with... [Read full story]
Sonic Mania Plus announced!
It has been announced on the official Sonic the Hedgehog page that there is extra content coming for Sonic Mania! Fans will be treated to a new Encore... [Read full story]
Yuji Naka joins Square Enix
Yuji Naka has announced via Twitter that he has joined Square Enix. His Twitter simply states that he joined the team this January, and that he aims "to... [Read full story]
News: Sonic Mania may influence future Sonic titles
Speaking to Metro about the up-coming Sonic Forces and Sonic Mania, Sonic Team's Takashi Iizuka states that depending on the reaction to Sonic Mania, it... [Read full story]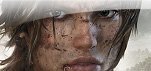 Characters in Gaming who Received a Makeover
As game franchises progress, sometimes they need a little change in order to keep things fresh, and while some franchises make simple changes that fans... [Read full story]
Sonic the Hedgehog: The Movie
Sonic the Hedgehog. Any gamer older than 6 years old will know who Sonic the Hedgehog is, and if they don't, then they've clearly been living under a rock,... [Read full story]
News – Sonic and company to be voiced by new actors
SEGA have announced that Sonic and Tails are to be given life by fresh voice talent and that the majority of the recurring characters have also had their... [Read full story]
Sonic the Hedgehog Xbox 360 Review
Is Sonic an enduring character? Or is he one that has fallen from grace? Opinions are mixed on this matter, and whilst we are glad to see the return of... [Read full story]