POSTS TAGGED 'SEGA'
Sonic the Hedgehog teams with Puma!
Puma have announced they will be releasing limited edition trainers with a Sonic the Hedgehog theme. Whilst you may expect them to resemble Sonic's iconic... [Read full story]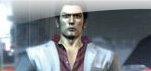 Yakuza Kiwami 2 release date!
SEGA have announced Yakuza Kiwami 2 will be released in the West on 28th August 2018. Along with the standard edition, fans can get their hands on a special... [Read full story]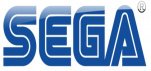 SEGA Mega Drive Classics announced!
SEGA have recently announced a new compilation title featuring a plethora of classic SEGA games. SEGA are no strangers to releasing compilations, with... [Read full story]
New Sonic Racing Game teased!
Along with the announcement of Sonic Mania Plus, a teaser trailer has also been revealed for a new Sonic racing game. The teaser shows snippets of a car,... [Read full story]
Sonic Mania Plus announced!
It has been announced on the official Sonic the Hedgehog page that there is extra content coming for Sonic Mania! Fans will be treated to a new Encore... [Read full story]
Yuji Naka joins Square Enix
Yuji Naka has announced via Twitter that he has joined Square Enix. His Twitter simply states that he joined the team this January, and that he aims "to... [Read full story]
Sonic Forces PS4 Review
A long time fan, I pretty much gave up on the Sonic franchise after Sonic Unleashed, those werehog sections too monotonous and the game as a whole a complete... [Read full story]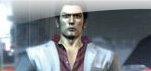 Yakuza Kiwami PS4 Review
Originally released for the PS2 in 2005, Yakuza was a late release for the console - as was Yakuza 2 - released around the dawn of a new wave of powerful... [Read full story]
News: Sonic Forces finally gets release date
If there is anyone at all still waiting for Sonic Forces, you'll be happy to know that a release date has finally been announced! SEGA has announced Sonic... [Read full story]
NEWS – Sonic Mania Pushed Backwards
For those anticipating a slight nostalgic trip back to old-skool Sonic games, unfortunately it seems we are all going to have to wait just that bit longer... [Read full story]
Next Page »