POSTS TAGGED 'SEGA'
Judgment release date announced
Yes, you'll be able to judge SEGA's Judgement from June 25th, when the game is released worldwide on PS4. Judgment comes from the SEGA development team... [Read full story]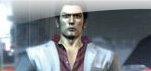 Yakuza Kiwami 2 new story trailer & demo
A new demo can now be downloaded of Yakuza Kiwami 2 on the PlayStation Store, allowing you to have a taste of what's to come before the games official... [Read full story]
Shenmue I and II launching for consoles in August
Players will soon be able to revisit (or experience for the first time) the adventures of Ryo Hazuki, as he explores Hong Kong and Japan to unravel the... [Read full story]
Sonic Shuffle Dreamcast Review
Mario Party was released to positive reviews back in 1998 and its focus on multiplayer fun and popularity, and subsequent success, meant that many developers... [Read full story]
E3 2018: Fist of the North Star: Lost Paradise coming to west
Fist of the North Star: Lost Paradise is an action RPG, based in the same realm as the Fist of the North Star manga. Players take control of Kenshiro... [Read full story]
E3 2018: Sonic Team Racing new trailer revealed, with Crush 40
Sega have revealed a new trailer for Team Sonic Racing. The trailer shows Sonic and friends battling it out on a variety of racecourses, with one seemingly... [Read full story]
New Sonic racing game revealed!
SEGA have revealed that Sumo Digital are working on a new Sonic racing game, titled Team Sonic Racing, due to be released this winter for PlayStation... [Read full story]
Sonic Mania Plus release date announced!
Available for pre-order now, Sonic Mania Plus will be released on 17th July 2018, for PlayStation 4, Xbox One and Nintendo Switch. Expanding on what has... [Read full story]
Sonic the Hedgehog teams with Puma!
Puma have announced they will be releasing limited edition trainers with a Sonic the Hedgehog theme. Whilst you may expect them to resemble Sonic's iconic... [Read full story]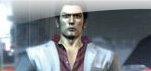 Yakuza Kiwami 2 release date!
SEGA have announced Yakuza Kiwami 2 will be released in the West on 28th August 2018. Along with the standard edition, fans can get their hands on a special... [Read full story]
Next Page »