POSTS TAGGED 'Fighting'
Fire Pro Wrestling World PS4 Review
When it comes to wrestling games, there's very little choice these days. With the latter said, it's fortunate that the latest Fire Pro Wrestling game... [Read full story]
E3 2017: Nintendo just had a lot to say about Super Smash. Bros
In their Nintendo Direct video live stream, Nintendo devoted a load of time to Super Smash. Bros Ultimate, the next game in the popular fighting series.... [Read full story]
E3 2018: Fist of the North Star: Lost Paradise coming to west
Fist of the North Star: Lost Paradise is an action RPG, based in the same realm as the Fist of the North Star manga. Players take control of Kenshiro... [Read full story]
E3 2018: For Honor Marching Fire expansion coming
For Honor will be getting its biggest expansion release, in the form of Marching Fire, which will feature a new faction, graphical overhaul, and a new... [Read full story]
E3 2018: Jump Force has Shohen Jump characters coming together, and fi...
Dragonball Z, Naruto, One Piece, and Death Note characters all feature in Bandai Namco's 3-on-3 tag team fighting game, Jump Force. You'll be able to duke... [Read full story]
Knockout League PlayStation VR Review
Knockout League is the first boxing game to be released for the PlayStation VR, but in no way is it the first boxing simulator. Yes, Knockout League isn't... [Read full story]
Sand Sailor Studio reveal BOSSGARD Gameplay
In BOSSGARD, you can team up with multiple friends to defeat a series of bosses within a variety of arenas. BOSSGARD is multiplayer focused, with players... [Read full story]
TAKI to JOIN SOULCALIBUR VI
Bandai Namco have announced a new playable character will be added to  Soulcalibur VI sometime in 2018, though no exact date has been given. A bit about... [Read full story]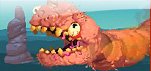 Nidhogg 2 coming to the switch
Simple but competitive one-on-one fighting game Nidhogg 2 is coming to the Switch. Nidhogg 2 is a side scrolling fighting game that has players battling... [Read full story]
Fantasy Strike coming to Nintendo Switch!
Fighting game Fantasy Strike will be coming to the Nintendo Switch some time this summer, alongside the previously-announced PC and PlayStation 4 versions.... [Read full story]
Next Page »