POSTS TAGGED 'Deep Silver'
Kingdom Come: Deliverance Xbox One Review
Kingdom Come: Deliverance is an RPG that focuses on realism in more ways than one. Not only does the game have mechanics that are realistic, but the fact... [Read full story]
Gravel DLC coming next week!
Milestone have announced new DLC for their racing game Gravel, due for release on 28th March 2018. Titled Ice and Fire, it features a brand new map set... [Read full story]
Gravel PS4 Review
Gravel has been hailed as the return of the arcade racer. The only issue here is that it isn't exactly the type of arcade racer I expected, as its handling... [Read full story]
Kingdom Come: Deliverance detailed in new video
RPG Kingdom Come: Deliverance is nearly here, with the release set for February 13th on PS4, Xbox One, and PC. If you don't know too much about the game,... [Read full story]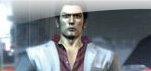 Yakuza Kiwami PS4 Review
Originally released for the PS2 in 2005, Yakuza was a late release for the console - as was Yakuza 2 - released around the dawn of a new wave of powerful... [Read full story]
Agents of Mayhem PS4 Review
It appears that Saints Row is no more, at least for now. In its place we have Agents of Mayhem, which is set in the same universe as Volition's crazy... [Read full story]
News – Homefront: The Revolution getting PS4 Pro update next mon...
The enjoyable but technically flawed Homefront: The Revolution got off to a rocky start when it was released last year, although the developer, Dambuster... [Read full story]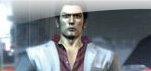 News – Yakuza 6 and Yakuza Kiwami headed west
Yakuza Kiwami is a full remake of the original game, with support for full 1080p and it will also run at 60fps, and in other good news, the game is west... [Read full story]
Mighty No. 9 PS4 Review
Keiji Inafune is an ex-Capcom employee and was once very much involved in the seminal Mega Man series, and his new game, Mighty No. 9, takes heavy inspiration... [Read full story]
Homefront: The Revolution PS4 Review
It has taken so long for this Homefront sequel to be released that North Korea could have conquered America as well as the rest of the world in the time... [Read full story]
Next Page »