POSTS TAGGED 'Capcom'
Mega Man 30th Annivarsary Collectables to be released
To celebrate 30 years of Mega Man, Capcom and iam8bit will be releasing two nostalgic collectables: Mega Man 2 - 30th Anniversary Classic Cartridge and Mega... [Read full story]
Street Fighter 30th Anniversary Collection coming May!
To celebrate 30 years of Street Fighter, the Anniversary Collection will include 12 arcade games including: Street Fighter Street Fighter II Street Fighter... [Read full story]
Devil May Cry HD Collection coming… again
Devil May Cry, Devil May Cry 2, and Devil May Cry 3: Special Edition already saw a HD remaster collection on PS3 and Xbox 360 back in 2012, but that hasn't... [Read full story]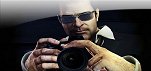 News: Dead Rising 4 coming to PS4
Capcom have announced today that Dead Rising 4: Frank's Big Package will be heading to the PS4 on 5 December 2017. The package includes the main game as... [Read full story]
News: Monster Hunter Stories coming in September
Monster Hunter Stories is like no Monster Hunter game that you've ever played before. This time around, the game includes a proper story, as well as turn-based... [Read full story]
E3 2017: Marvel VS Capcom Infinite Story Demo
With the popularity of combining different worlds into one game comes Capcom's newest attempt in the form of Marvel Vs Capcom Infinite. Of course, combining... [Read full story]
E3 2017: Monster Hunter World announced
Monster Hunter has had many steady releases since its initial release in 2004, with many titles over a vast array of consoles. Monster Hunter World is... [Read full story]
News – Resident Evil 7 Collector's Edition revealed
When Resident Evil 7 goes on sale on January 24th for PS4, Xbox One and PC, Amazon and GAME will be selling a Collector's Edition of the game. This version... [Read full story]
News – New Resident Evil 7 'Lantern' Gameplay Traile...
Capcom have released a gameplay trailer for their upcoming Resident Evil 7. Revealed during its Gamescon coverage in Germany, it shows a young women, Mia,... [Read full story]
Resident Evil 7 Speculations
Upon viewing the trailer for Resident Evil 7, admittedly it did leave me foaming at the mouth and I couldn't wait to play the demo - has Capcom finally... [Read full story]
Next Page »