News – Assassin's Creed: Revelations announced
Ubisoft has announced the next game in the Assassin's Creed series. Titled Assassin's Creed: Revelations, the new game will once again see the return of Ezio Auditorie, although it will be the final game to feature the Italian assassin.
The playing environment this time is Constantinople, the heart of the Ottoman Empire. While the story sees an increasing army of Templars threatning to destabalise the region. Nope, you can never trust the Templars in these games.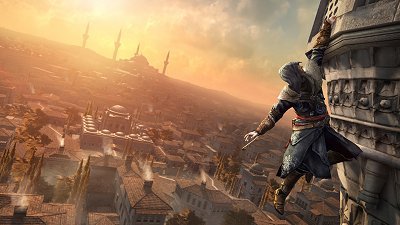 Ubisoft have also said that Revelations will feature "revolutionary gameplay", which involves manipulating the construct of Desmond's memories and the Animus (the machine which allows Desmond to relive the memories of his ancestors) to decipher the mysteries of his past and gain insight into the future. As always, the recurring theme of the modern day tying into ancient history is rather silly in the Assassin's Creed series, although it's never anything less than intriguing.
Also returning is the fantastic multiplayer, which will include refinements, and new modes, maps and characters.
Assassin's Creed: Revelations will be released in November on Xbox 360 and PS3. It will certainly have a tough time bettering the fantastic Brotherhood.