LATEST ON CONSOLE OBSESSION
Draw it iOS Review
Draw it is a quick and easy-to-get-in-to drawing challenge game, in which you are pitted against 3 other opponents - supposedly from somewhere in the world... [Read full story]
8 more games you might have missed | Part 2
Continuing on from my previous article; with battle royale games such as Fornite and PUBG pretty much dominating the world of gaming at the moment, I continue with... [Read full story]
Some of the Best VR Games You Can Play Right Now
Virtual Reality gaming is still on the up and up, with many huge companies having entered the fray but releasing their own headsets. Now that major franchises... [Read full story]
8 Games you Might have Missed | Part 1
With there being an influx of new games all the time, older games can sometimes become overlooked, ending up being ignored and forgotten. This can be especially... [Read full story]
Dangerous Golf – Three Fields Entertainment Interview
A number of us enjoyed the recently released Dangerous Golf here at Console Obsession, and it was a remarkable achievement for Three Fields Entertainment,... [Read full story]
The Top 5 Esports Games of 2015!
Esports is the latest phenomenon that's taking the video gaming world by storm.  A recent report stated that last year the industry made over $194 million,... [Read full story]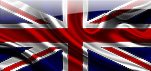 11 Games Set in the UK
There aren't too many games set entirely in the UK; true, there are games that feature levels set in a UK location, though mostly that game will take... [Read full story]
Jump-scares are more effective in games than films
Jump-scares get a lot of flack in horror films and are slated for being used as a cheap gimmick, scaring viewers for no other reason than to give them... [Read full story]
How Can the Zombie Story Evolve?
With so many zombie games around these days, it's hard not to feel rather fatigued about them now, especially the stories they tell, with the majority... [Read full story]
Resident Evil: Identity Crisis?
After the release of Resident Evil: Revelations 2, it seems that Capcom have realised that the older games create more hype than any of the newer releases... [Read full story]
Next Page »