LATEST ON CONSOLE OBSESSION
News – Next Rainbow Six game to feature a morality system?
The next game in Ubisoft's Rainbow Six series is still unannounced, although that hasn't stopped more information leaking out on the game. The untitled... [Read full story]
News – Black Death revealed
Darkworks, the French developer behind PS2 and Xbox game Cold Fear, has announced a new FPS. Titled Black Death, the game sees the inhabitants of a East... [Read full story]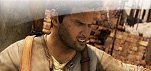 News – Sony announces Uncharted, Resistance and Ratchet & C...
Sony are releasing three games bundles on July 22nd on PS3. The first one is the Uncharted Collection, which bundles Uncharted: Drake's Fortune and Uncharted... [Read full story]
News – Pre-order Elder Scrolls V: Skyrim and you'll get a ...
Bethesda Softworks has announced that if you pre-order Elder Scrolls V: Skyrim, you'll receive a premium world map. So, you'll feel like you are actually... [Read full story]
News – Sonic Generations demo available today
A demo for Sonic Generations is available to download on both Xbox Live and PSN from today. The demo will allow you to play through the first act of the... [Read full story]
News – Ms. Splosion Man gets a release date
Ms. Splosion Man, the follow-up to the brilliantly fun Splosion Man, will be released on Xbox Live Arcade on 13th July. The original Splosion Man had a... [Read full story]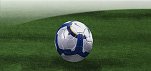 News – FIFA 12 release date announced
EA has announced a 30th September release for FIFA 12 on Xbox 360, PS3, Wii, PS2, PSP and 3DS. FIFA 12 has a new physics engine, which apparently involves... [Read full story]
News – Backbreaker Vengeance on XBLA next week
Backbreaker Vengeance, the smaller scale follow-up to last year's Backbreaker, will be arriving on Xbox Live Arcade on 29th June, publisher 505 Games have... [Read full story]
White Knight Chronicles II PS3 Review
Publisher – Sony Computer Entertainment Europe – Developer – Level 5 – Genre – Action RPG – Players – 1-6 – Age Rating – 16+ – Other... [Read full story]
News – Duke Nukem Forever demo hits Xbox Live
A demo for Duke Nukem Forever is now available on Xbox Live, so perhaps if you're on the fence due to the criticism that the game has received, this demo... [Read full story]
« Previous Page
—
Next Page »