LATEST ON CONSOLE OBSESSION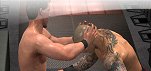 News – What to expect from WWE SmackDown vs. Raw 2011's on...
THQ thinks that this year's WWE SmackDown vs. Raw is going to offer the most comprehensive features yet seen in the series' online mode. I certainly can't... [Read full story]
News – Batman: Arkham Asylum hits PS3 Platinum and Xbox 360 Clas...
Batman: Arkham Asylum is now available for £19.99 in the PS3's Platinum range and the Xbox 360's Classics range. At that price the game is well worth... [Read full story]
News – Blacklight: Tango Down exclusive PS3 map announced
Crossover is a brand new map for Blacklight: Tango Down, although it's exclusive to the upcoming PS3 version of the FPS game, at least to begin with. Crossover... [Read full story]
News – Fantastic Pets announced by THQ
THQ are releasing a Blitz Games Studios developed game titled Fantastic Pets for the Xbox 360. It's a Kinect game and you'll see yourself appear on your... [Read full story]
Sonic the Hedgehog 4: Episode 1 Xbox 360 Review
Publisher – SEGA – Developer – Dimps/Sonic Team – Genre –  Platformer – Players – 1 – Age Rating – 3+ – Other console/handheld formats... [Read full story]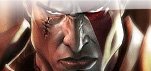 News – God of War Collection coming to the PlayStation Store
Sony has announced that the God of War Collection is going to appear for download on the PlayStation Store from 3rd November. It's always nice to be offered... [Read full story]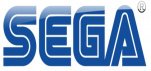 News – More Dreamcast Titles For PS Network and XBLA
Along with the already released Sonic Adventure and the forthcoming release of Crazy Taxi. SEGA has announced that it is also porting its Dreamcast games... [Read full story]
News – Free DLC for Medal of Honor
Medal of Honor is getting a new multiplayer mode, and the best thing about it is that it's free. The Clean Sweep mode is described as an elimination mode... [Read full story]
News – Level 5 3DS Games Revealed
At a press conference in Tokyo last night, Level 5 revealed Professor Layton VS Phoenix Wright for 3DS, their rumoured collaboration with Capcom that features... [Read full story]
News – Killzone 3 beta codes via Twitter today
For those without PlayStation Plus subscriptions they may have been saddened to learn of Sony's recent announcement in regards to the public beta of their... [Read full story]
« Previous Page
—
Next Page »