LATEST ON CONSOLE OBSESSION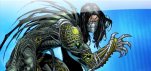 News – The Darkness 2 Developed by Digital Extremes?
According to Superannuation, Canada based developer Digital Extremes is in charge of The Darkness 2. Their resume includes the likeable superhero inspired... [Read full story]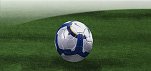 News – FIFA 11 Wii to Feature 5 versus 5 Street Matches
EA have announced that FIFA 11 on the Wii will have 5-A-SIDE street matches as an alternative to the usual and most popular manner in which football is... [Read full story]
News – GRID and Operation Flashpoint Sequels in Development
Joining F1 2010 (released this coming September) and DiRT 3 (release TBA) as future racing games releases for Codemasters, is a sequel to Race Driver:... [Read full story]
News – Will Grand Theft Auto V be Set in Hollywood?
Rumors have surfaced on VG247 which suggest that Rockstar's next Grand Theft Auto game (which probably won't be titled Grand Theft Auto V) will be set... [Read full story]
News – Street Fighter III: 3rd Strike Online Edition announced b...
Capcom has announced what appears to be a downloadable Street Fighter III game, which is likely to appear on the likes of Xbox Live Arcade and PlayStation... [Read full story]
News – Street Fighter X Tekken Official
Street Fighter X Tekken, the previously rumoured cross-over project, has been officially announced at Comic Con by the publisher and developer of the game... [Read full story]
Metal Gear Solid: Peace Walker PSP Review
Publisher – Konami – Developer – Kojima Productions – Genre – Stealth – Players – 1-4 – Age Rating – 15+ – Other console/handheld formats... [Read full story]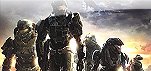 News – Halo: Reach Limited Edition Xbox 360 this September
Microsoft has announced that Halo: Reach has given birth to a Limited Edition Xbox 360 (not literally, of course). The silver coloured console (pictured... [Read full story]
News – Green Lantern Film Tie-in Announced
With the release of the Green Lantern movie starring Ryan Reynolds next year, Warner Bros. have decided that a film tie-in would be a good idea, the result... [Read full story]
News – Lair of the Shadow Broker is next Mass Effect 2 DLC
The next Mass Effect 2 DLC is Lair of the Shadow Broker, Bioware have announced. Lair of the Shadow Broker focuses on the very blue asari Liara T'Soni,... [Read full story]
« Previous Page
—
Next Page »